TS Calc
The mathematical equations tool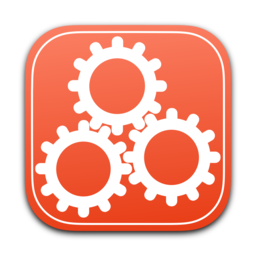 TS Calc is a document based application and its documents can be realized and used as calculation models for specific mathematical technical problems.
It is a complete different approach to solve math problems respect to the usual one using spreadsheets.
TS Calc screenshots - click image to zoom
A TS Calc document contains a series of equations and a list of variables and constants used by the equations.
When the document is set-up, the user can insert the input value and see the output generated by the TS Calc document using the equations to solve the problem.
TS Calc uses a math calculation engine entirely developed and coded internally by Tension Software in C and Objective-C, able to solve equations with any nested level of parenthesis, variables and a large type of mathematical functions at an impressive speed, almost Instantaneously on any Mac

Use standard math syntax with parenthesis and standard operator
Document based, user can have different documents with different calculation models opened at once
Automatic parsing of new equations to create new variables to use in the calculation model
Can specify acceptable range value for input and output
Allows to see for any equations which variables and constant are used
Allows to see where variables and constant are used and how
Provides and extended diagnostic tool to catch errors
DEG and RAD for trigonometric calc. Any function can use a different option.
Math calculation with any level of nested parenthesis
Math precision up to 16 decimal
You don't need to remember math expressions, a popup menu let you insert them.
Popup menu with all the variables and constant you created ready to be pasted in any formula
Impressive speed. Native and only for Mac. No all the cross-platform crap you get in many applications
Variables and constants manipulation inside a easy to use 'table' interface
Uses a custom powerful native Cocoa math engine by Tension Software
Export of functions and constant in html tables on in pre-assembled complete web pages. All in few clicks. No html coding required.
Info panel for any view with a lot of additional info on your math model
Import/Export of function and constant from and to text files in TSV and CSV and custom format
Native Intel 64 bit to take full advantage of the power of the latest Macs
We develop for Mac from a long time. We use only Apple native technology to create macOS apps because we love the Mac and and we love pure true macOS apps
Sandboxed and Gatekeeper signed respecting all the Apple rules for first class macOS apps
Includes a full User Guide in PDF accessible under the Help Menu inside the application.
Uses Resume, Auto Save, Versions, and Full Screen.
If you quit, on relaunch you will be returned to the same state. There's no need to save, the application does it for you. Always.
You can use the Versions feature from macOS to return to an earlier version of your work.
Full screen natively supported.
Optimized for macOS 10.14 (Mojave).
Works perfectly both in Light Appearance and Dark Appearance mode
All the variables and constants used by the functions are automatically recognized and inserted inside dedicated tables
Selecting any function shows all the variables and constant used in the info panel
Selecting any variables or constant show to functions using it
TS calc solves the equations from a numerical point of view as-you-type, the user has just to enter inside the table the input values and the output is instantly calculated
Function available TS Calc:
square root, cube root, trigonometric sine, trigonometric cosine, trigonometric tangent, trigonometric arcsine, trigonometric arccosine, trigonometric arctangent, hyperbolic sine, hyperbolic cosine, hyperbolic tangent, hyperbolic arcsine, hyperbolic arccosine, hyperbolic arctangent, natural logarithm, base 10 logarithm, exponent base e, exponent base 2, exponent base 10, absolute, ceil, floor, plus the usual math operator, power and factorial computation.
You are downloading a secure app digitally signed with an Apple certificate (all our new releases are also Notarized by Apple for your maximum safety) TS Calc
Rel 1.7 (Jan. 15, 2019) - 5.5 MB
Requires: macOS 10.10 Yosemite or successive
TS Calc
TS Calc
To know what's new from the previous releases CLICK HERE



FULL PURCHASE


Buy a new License for the latest release

All Upgrades are free for same major release.




FULL PURCHASE


Buy a new License

All Upgrades are free for same major release.




If you want to know more about how buying works, visit the Buy section of our site