Store Financial Splitter
One-click to import, and one click to calculate the 5 invoices to Apple for the App Store monthly sales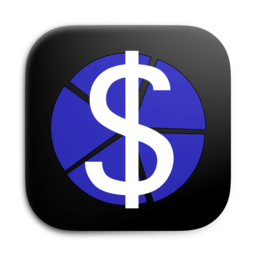 Streamline your App Store financial reporting with Store Financial Splitter.
One-click import, automatic split calculation in the 5 invoices, fast and accurate results.
Store Financial Splitter screenshots - click image to zoom
As you know, every month you receive a financial report for your app sales, which needs to be divided among different agents or commissionaires based on the region of sale. (Reed the Apple agreement regarding paid applications)
Apple USA
Apple Canada
Apple Japan
Apple Pacific (Australia)
Apple Europe (Ireland)
This process can be time-consuming and error-prone, especially if you need to create invoices for each entity.
That's where Store Financial Splitter comes in!
With just one click, you can import your monthly financial report CSV file and have the split amounts automatically calculated for you.
No more manual calculations or wasting time double-checking your work.
We develop for Mac from a long time. We use only Apple native technology to create macOS apps because we love the Mac and and we love pure true macOS apps
Sandboxed and Gatekeeper signed respecting all the Apple rules for first class macOS apps
Includes a full User Guide in PDF accessible under the Help Menu inside the application.
Using the new Universal Binaries format running as 64 bit in full native mode both on Intel Mac and on the new Apple Silicon Mac
Optimized for macOS 13 Ventura and native for Apple Silicon and Intel
Store Financial Splitter processes your monthly financial report and assigns the proceeds to the correct entities, giving you the 5 subtotal amounts you need for the mandatory invoices. The application is easy to use and provides fast and correct results. You can trust that the split of the total in the 5 amounts will always be accurate.
Not only does Store Financial Splitter save you time, but it also helps you stay compliant with the latest tax requirements.
Our application is updated regularly to ensure you have the most up-to-date information, country by country.
In conclusion, if you want to streamline your financial reporting process and reduce the risk of errors, try Store Financial Splitter today.
It's simple, fast, and error-free.
Make your financial reporting process stress-free and get back to doing what you do best - creating amazing apps
TRANSACTION DATA ARE NEVER SENT TO OUR SITE.
THEY ARE TRANSMITTED ONLY TO THE RESELLER VIA A SECURE SSL PROTOCOL

FULL PURCHASE


Buy a new License

All Upgrades are free for same major release.




If you want to know more about how buying works, visit the Buy section of our site