Orders
Manage your customer orders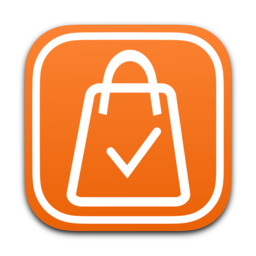 Orders is an application to archive your customer sales orders.
It can process orders coming in tabular or form format.

Orders screenshots - click image to zoom
HOW IT WORKS
Orders is an application that can be inserted in your work chain. Orders does just one thing, it archives your orders in a stable, secure place, easily maintainable and searchable, for successive output and post processing and for any successive use. It can import from various source formats: - TSV (tab separated values) - CSV (comma separated values) - CSV-S (char separated values using semicolon) - Form text files using different encoding formats.
We develop for Mac from a long time. We use only Apple native technology to create macOS apps because we love the Mac and and we love pure true macOS apps
Sandboxed and Gatekeeper signed respecting all the Apple rules for first class macOS apps
Includes a full User Guide in PDF accessible under the Help Menu inside the application.
Uses Resume, Auto Save, Versions, and Full Screen.
If you quit, on relaunch you will be returned to the same state. There's no need to save, the application does it for you. Always.
You can use the Versions feature from macOS to return to an earlier version of your work.
Full screen natively supported.
Using the new Universal Binaries format running as 64 bit in full native mode both on Intel Mac and on the new Apple Silicon Mac
Optimized for macOS 12 and in Universal Format native for Intel and Apple Silicon
FEATURES
Stores your orders coming in various format inside an ordered table
Automatic processing of forms via one click launch commands or at startup
Unattended automatic recurring form import
Easy search and filter method
Preset search: today, yesterday, current week, previous week, current month, previous month, current year, previous year
Works well combined with Data Extractor
Can store unlimited records
Automatic product name substitution
Export to CSV, TSV, CSV-S, html, and custom format (where you define elements)
Selectable default startup document
TABLE FORMAT EXAMPLE (2 records inside in 2 rows)
name product date price
John Smith Apple Pie 2021/02/22 19.99
Lara Campbell Tiramisu 2021/03/13 14.99
FORM FORMAT EXAMPLE (always only 1 record per file):
name= John Smith
product= Apple Pie
date=2021/03/22
price= 19.99
SUPPORTED OS FEATURES
Tabs for managing many documents in a single window
Merge all documents in a window
Full screen
Autosave
Resume
Versions
Automatic resume
Tags in finder
TRANSACTION DATA ARE NEVER SENT TO OUR SITE.
THEY ARE TRANSMITTED ONLY TO THE RESELLER VIA A SECURE SSL PROTOCOL

FULL PURCHASE


Buy a new License

All Upgrades are free for same major release.




If you want to know more about how buying works, visit the Buy section of our site