My IP
Shows your public IP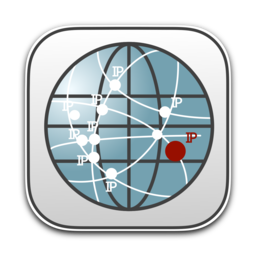 My IP provides instant monitoring of your device's public internet IP address
My IP screenshots - click image to zoom
My IP provides instant monitoring of your device's public internet IP address, making it ideal for VPN users and others to know if everything is working as expected.
Quickly check for changes to your IP with multiple servers and the option to set regular interval checks.
Get notified of changes with optional alerts and keep a log of your IP history.
Copy your IP to the clipboard for easy use with other apps.
Optimized for the latest macOS and with an embedded PDF user guide, My IP is the perfect tool for tech enthusiasts, network administrators, and anyone who needs to track their public IP address to have full control of their internet identity.
Can use 4 different servers to calculate your public IP
Instant result available at launch
Useful to know your public IP address behind a modem router with a shared IP
Able to show your public IP where usually system utility fails showing just your LAN IP
Can log your ip at regular time interval or only when it changes. Log can be saved on disk and maintained over relaunch
works also when in background showing the IP in the menu bar and you can copy the IP from within other applications.
We develop for Mac from a long time. We use only Apple native technology to create macOS apps because we love the Mac and and we love pure true macOS apps
Sandboxed and Gatekeeper signed respecting all the Apple rules for first class macOS apps
Includes a full User Guide in PDF accessible under the Help Menu inside the application.
Uses Resume, Auto Save, Versions, and Full Screen.
If you quit, on relaunch you will be returned to the same state. There's no need to save, the application does it for you. Always.
You can use the Versions feature from macOS to return to an earlier version of your work.
Full screen natively supported.
Using the new Universal Binaries format running as 64 bit in full native mode both on Intel Mac and on the new Apple Silicon Mac
Optimized for macOS 13 Ventura and native for Apple Silicon and Intel
EASY TO USE
Small and fast to launch
Continuously updated IP value
Shows public IP address also behind a modem router with a shared IP
Works where usually other utilities fail showing just your LAN IP
FEATURES
4 different servers to calculate your public IP
Can check for IP change at regular intervals from 5 seconds to 1 hour
Can log the IP and its changes on a log on disk
Can optionally alert you flashing the status icon in the menu bar (also when in background)
Can optionally use the Mac Notification centre (also when in background)
Can optionally open an alert dialog
Can copy the Ip in the clipboard while working with other apps
Includes embedded PDF User Guide
Has also a similar native version for the iPhone , 'My Public IP' available on iTunes
Works perfectly in Dark Mode and in Light Mode
Optimized for the latest macOS
TRANSACTION DATA ARE NEVER SENT TO OUR SITE.
THEY ARE TRANSMITTED ONLY TO THE RESELLER VIA A SECURE SSL PROTOCOL

FULL PURCHASE


Buy a new License

All Upgrades are free for same major release.




If you want to know more about how buying works, visit the Buy section of our site