Mac Restart
Restart your Mac unattended.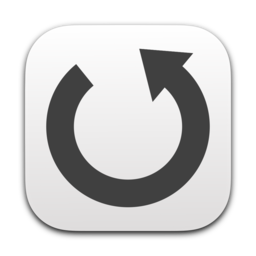 Mac Restart is the modern macOS application to restart the Mac when unattended under different conditions.
Mac Restart screenshots - click image to zoom
Mac restart is able to use 'Soft Restart' and 'Hard Restart' to restart your Mac.
The 'Soft Restart' is issued at finder level and ask to all the running app to quit before restart the Mac
The 'Hard Restart' is issued at system level and offers a very low level of probability of having the restart interrupted by an app refusing to quit. The 'Hard Restart' uses the latest Apple XPC technology (the recommended way now by Apple, secure and digitally signed, to escalate privileges for sys tasks) to provide admin right actions. It allows to restart your Mac in a secure way, just providing admin right one time only at installation.
Mac Restart can now work also as a status menu only application, always available from the menu also when in background and without showing any window to just silently waiting in the background.
We develop for Mac from a long time. We use only Apple native technology to create macOS apps because we love the Mac and and we love pure true macOS apps
Includes a full User Guide in PDF accessible under the Help Menu inside the application.
Gatekeeper signed respecting all the Apple rules for first class macOS apps
Using the new Universal Binaries format running as 64 bit in full native mode both on Intel Mac and on the new Apple Silicon Mac
Optimized for macOS 12 and in Universal Format native for Intel and Apple Silicon
Mac Restart can provide what others tools can't. Just an example: it can help a user start a download of big files over the net in the night and have the Mac automatically restarted when the download is finished.
Mac Restart is customizable using an easy to use setting setup panel (no coding or editing of script required). It's small, fast, simple and reliable and now more stable then ever and fully complaint with the latest macOS technologies. It requires macOS 10.12 and is fully optimized for use with macOS 12 Monterey.
Mac Restart is fully customizable. The user can choose to restart the Mac:
On a scheduled plan
On a specific date and time
When a generic file is removed or moved on your Hard Disk
When a download is finished: using Safari using Firefox or Camino or Netscape using Speed Download
At launch time to use it via Apple iCal
When a keyword is found inside a continuously checked web wage
Using the scheduled plan the user can set any repetitive interval, selecting a time and a day of the week or any day or any weekday and so on. With the 'On date' option the user can specify the preferred date and time.
The user can select to have the settings always enabled or to disable them after a restart … and more.
You are downloading a secure app digitally signed with an Apple certificate (all our new releases are also Notarized by Apple for your maximum safety) Mac Restart
Rel 2.4.1 (Aug. 17, 2022) - 3.4 MB
Requires: macOS 10.12 Sierra or successive
Mac Restart
Mac Restart
To know what's new from the previous releases CLICK HERE
TRANSACTION DATA ARE NEVER SENT TO OUR SITE.
THEY ARE TRANSMITTED ONLY TO THE RESELLER VIA A SECURE SSL PROTOCOL

FULL PURCHASE


Buy a new License for the latest release

UPGRADE PURCHASE

Upgrade to the latest release.
Only if you already have an old Mac Restart license.

If you want to know more about how buying works, visit the Buy section of our site