Invoices
Create, manage and print your Invoices. The Mac application for the small business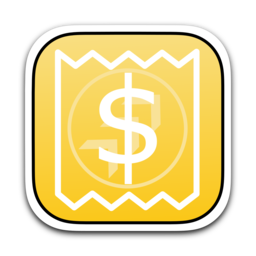 Invoices is a native Mac only application to create and manage commercial invoices aimed at small business.
Invoices screenshots - click image to zoom
Using Invoices you can create commercial invoices with just simple click operations inserting pre-made values
Invoices allows to have a pre-made list of:
Customers
Products and services as a custom long free-form text description
Products and services as rows of a multi item invoices with automatic calculation of total based on quantity and prices introduced
Bottom notes where to specify payment methods and others
Private note for internal purpose only
Invoices is smart in creating and making your invoices:
Invoices are created with customizable date and unique serial per invoice
Data input is easy, fast and error proof.
Can manage track number and order number
2 different value of taxes can be applied to total
2 different tax ID can be used for customers
It can assign VAT values based on the customers automatically (very useful as example for VAT in Europe if customers is in another country or outside Europe)
It can change on the fly price, discount, quantity of product items you are going to insert in item based invoices
It does all the calculations for you
Invoices can be printed with custom company logo and header
Page format A4 and USA-Letter are managed in native way
Free form text descriptions and items by row invoices can coexist in the same document
Invoices can be searched and sorted early by year customers and many other values
Data used for input can be sorted and filtered before inserting for an easy to do input
Invoices can have layout with customer on right or on left with position ready to be used for mail shipment
Invoices can be seen as they will be printed and zoomable at different levels
Generated invoices are easy to print using your printer
generated invoices are easy to save as PDF (for email sending)
Import/Export functions to import form TSV and CSV values and export in many formats included custom formats, all with a wonderful native and easy to use Mac interface
Numbers, currency, money amount, date are all customizable in acc
Full User Guide in PDF explaining in details how to use it, accessible under the Help menu. Invoices is document based, you can manage as many company as you like, one for document and in a document you can manage all the invoices of a single company for all the years.
Invoices is easy to use and adjustable to any country requirements:
All the label composing the printed invoice can be customizable in the preferences according with your language.
You can generate final invoices with only labels in your language.
Tax ID and Tax percentage over total are customizable and optionally usable, you can set it in accordance to your country/state rules.
Settings are different for different documents, so you can have different set of values for different companies you manage.
ordance with your settings.
Can create tabled items or plain text invoices. Mixed inside the same document
Customers list for fast introduction of customer data in any invoice
Total Amount are automatically calculated for tabled items invoices
Optional override value of tax (VAT or others) for any customers
Use the currency symbol you like. It can even use a different one for any invoice
Any document can have it's own settings to crete invoices for different companies in different documents
WYSIWYG invoices displayed also as they will be printed with full zoom in/out
Invoices is document based with maximum flexibility and control of what you create and manage
Visualization and print of the invoice in your own language. Any element of the invoice can be customized in your own language because any standard label can be customized in preferences to use your language.
Any invoice is automatically numerated and dated. You can override any value if you like.
Input fase is clear and easy to do
Any invoice can be printed or used for PDF creation
Any invoice can have a private note for your own internal use, custom made or inserted from a pre-made list
Any invoice has a bottom note usually used for payment info or others, custom made or inserted from a pre-made list
Invoice content can be typed at the moment or get from a pre-made list of free text format or using a pre-made list of items
Invoices gives you maximum flexibility to create your invoices item based or free form based
Your company personalized logo for any document
Personalized text header for any document for your company data
Date, time, number, currency format, all is customizable according with your needs
Everything is searchable and all value can be filtered and partial sum can be visualized for years, quarters,period, customers and so on payed, not payed.
Invoices can be set as payed or not and searched and filtered in accordance with it
Order N. and Track N. fields
Two different sales taxes optionally usable
Instant switch at any time from input to WYSIWYG invoice form
Invoices is a pleasure to use. No typing required to make a full complete invoice after you have inserted your pre-made values
Import/Export function to TSV CSV and even custom formats.
Invoices can be locked to avoid unwanted modifications
We develop for Mac from a long time. We use only Apple native technology to create macOS apps because we love the Mac and and we love pure true macOS apps
Sandboxed and Gatekeeper signed respecting all the Apple rules for first class macOS apps
Includes a full User Guide in PDF accessible under the Help Menu inside the application.
Uses Resume, Auto Save, Versions, and Full Screen.
If you quit, on relaunch you will be returned to the same state. There's no need to save, the application does it for you. Always.
You can use the Versions feature from macOS to return to an earlier version of your work.
Full screen natively supported.
Using the new Universal Binaries format running as 64 bit in full native mode both on Intel Mac and on the new Apple Silicon Mac
Optimized for macOS 12 and in Universal Format native for Intel and Apple Silicon
If you need to keep records also of Credit invoices for a company, as example, you can simply create another document to manage them.
Invoices is Apple CoreData native, it can manage a very very large amount of data with no problems at all.
Invoices is fully optimized for macOS 12 Monterey and fully compatible with Dark Mode.
You are downloading a secure app digitally signed with an Apple certificate (all our new releases are also Notarized by Apple for your maximum safety) Invoices
Rel 3.5.1 (Aug. 3, 2022) - 8.0 MB
Requires: macOS 10.12 Sierra or successive
Invoices
Invoices
To know what's new from the previous releases CLICK HERE
TRANSACTION DATA ARE NEVER SENT TO OUR SITE.
THEY ARE TRANSMITTED ONLY TO THE RESELLER VIA A SECURE SSL PROTOCOL

FULL PURCHASE


Buy a new License for the latest release

UPGRADE PURCHASE

Upgrade to the latest release.
Only if you already have an old Invoices license.

FULL PURCHASE


Buy a new License

App Store doesn't provide upgrade purchase.
Major upgrade may require a full re-purchase of Invoices.

If you want to know more about how buying works, visit the Buy section of our site